Homegrown & Homemade
"Who'da thunk veggies could taste like that?"
Desley has crafted a range of uberyummy treats using our homegrown veggies - pies, rolls, pesto's, relishes, nut butters, fruit leather, superfood balls, etc, etc. It's walkin' out the door!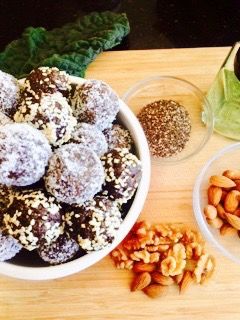 Superfood Balls
Sometimes we need to get the greens into us anyway we can! How about adding them to your snacks! Adding kale powder to these balls makes them a super snack to bost the immune system. Packed with protein, full of flavour and simply scrumptious. Even better when eaten our of the freezer!
---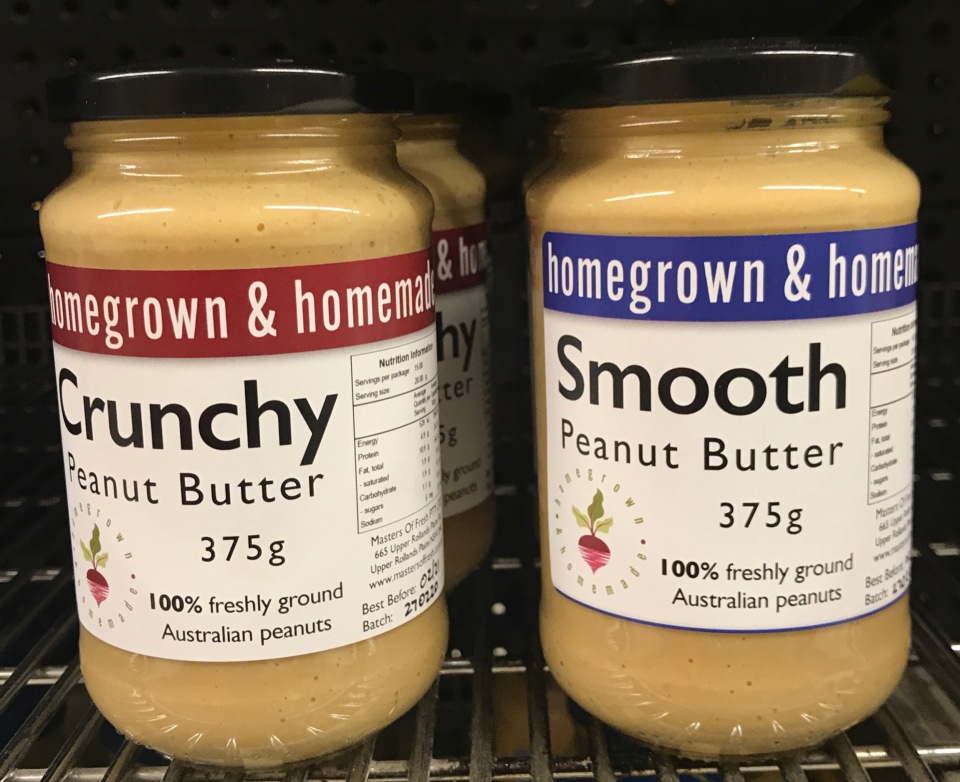 Peanut Butter
The all-natural, all-Australian, with a choice of crunchy or smooth, Homegrown & Homemade peanut butter! This has found itself in the hands of many customers from both the market stall and local IGA.
You'll want to enjoy it too!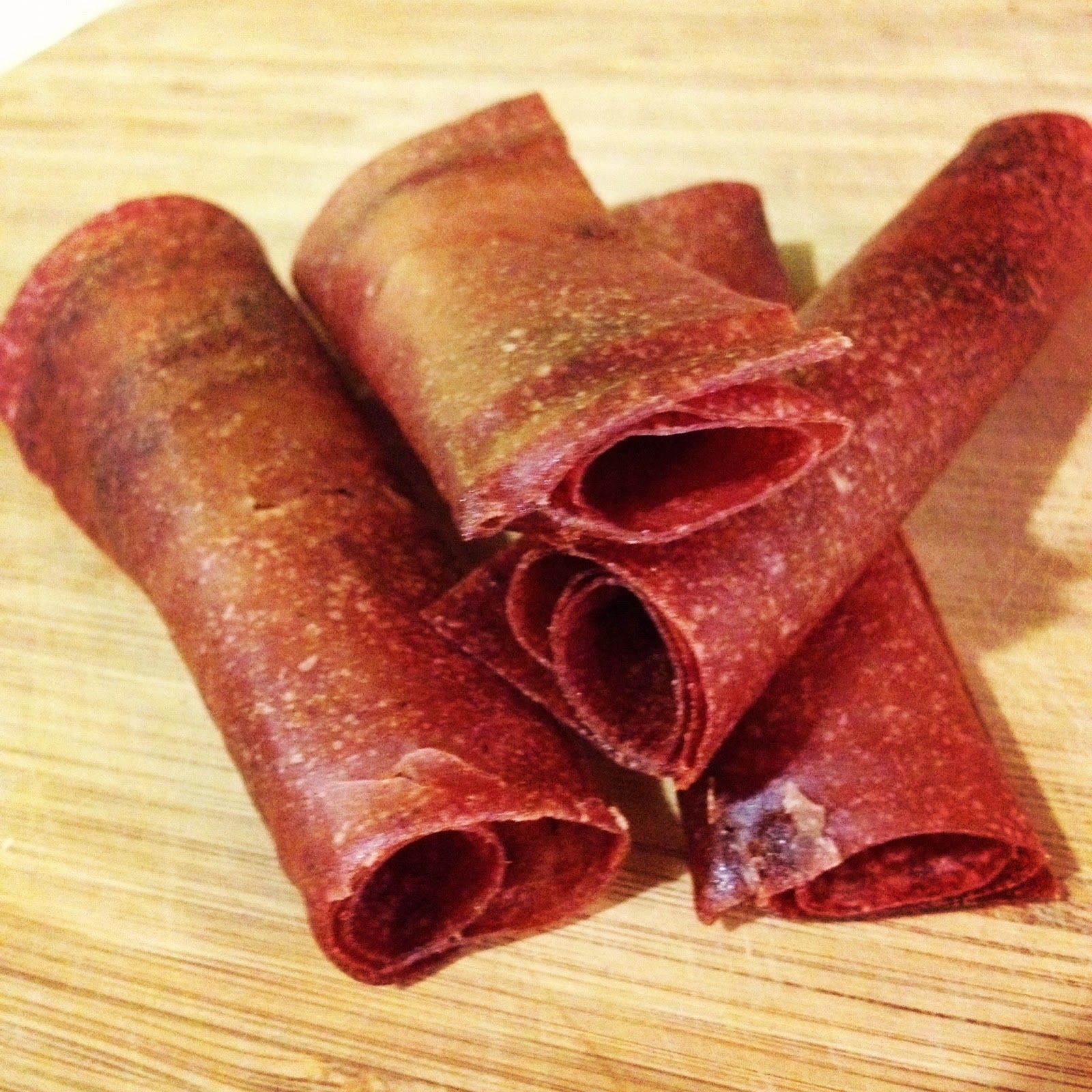 Apple & Rhubarb Leather
Nothing but fruit! This leather is perfect for school lunches, a fruit snack or hiking food! A big favourite with the kids!
Anti-Pasti & Relishes
Each summer and autumn we have an excess of capsicum, eggplant, zucchini, squash etc. So it all gets bathed in olive oil and baked... and Bob (or Luigi)'s your uncle - Anti-pasti!
Or the excess Eggplant gets prepared with Desley's proprietary secret herbs and spices (all revealed for an icecream bribe) and turned into the best Eggplant Relish this side of Pluto.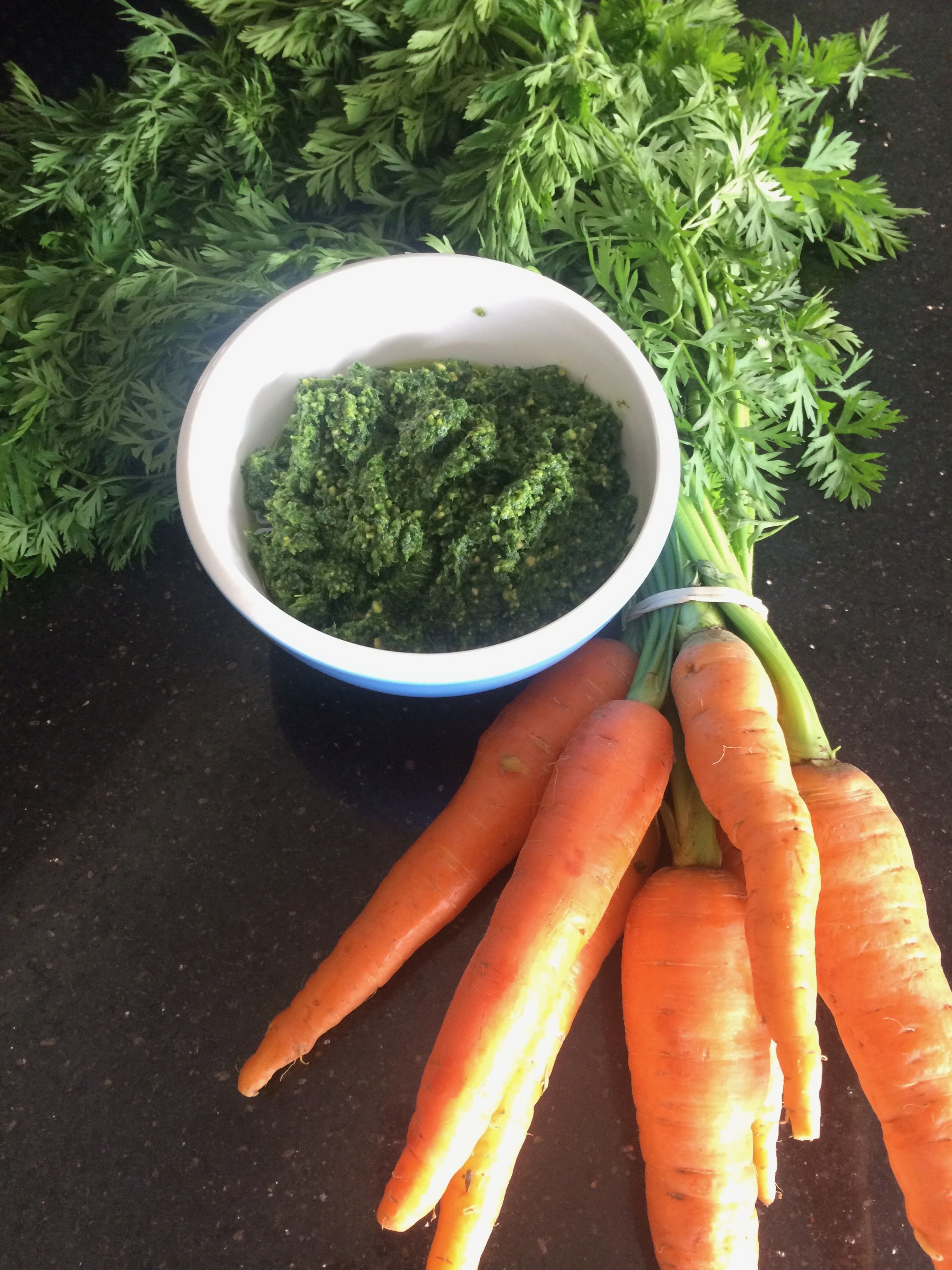 Pesto's
What does Desley do when we have more parsely, basil, kale or even carrot tops than she can poke a stick at? Turns it into pesto of course, mixing the 'offending' green with local lemons, the best Australian olive oil & roasted cashews, etc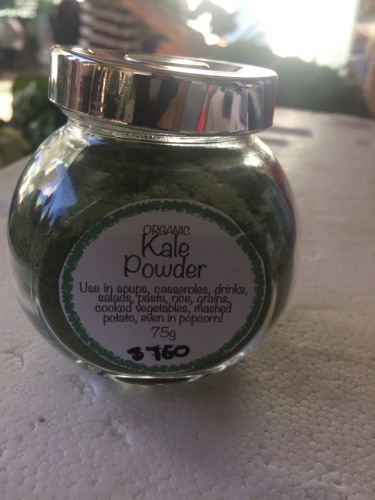 Superfood Powders
I'm of the private opinion that pretty much everything we grow in our garden could be classed as a superfood but if you are looking for a way to boost the immune system or just get more greens into your diet, then Kale Powder is the easy answer. One jar contains approximately 8 bunches of kale!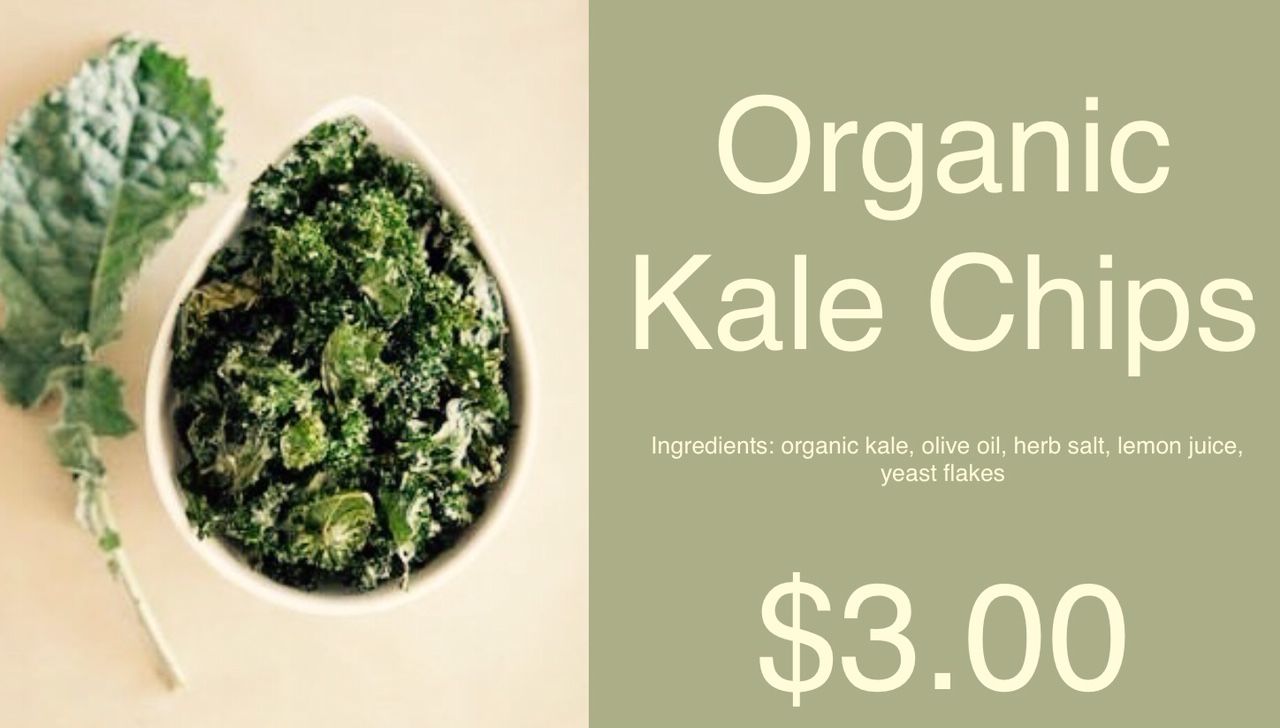 Kale Chips
What happens when there is a kale surplus? Either blend it or bake it! Tossed in oil and seasonings and then delicately dehydrated, kale become a melt in your mouth treat. But be careful, once you start eating them you won't want to stop!
---
Contact Us With Your Order Today!
---